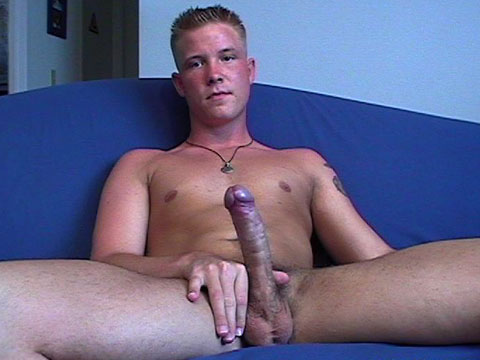 Watch the full scene:
Join Now!
I was thrown for a loop with Michael. I knew he was married to a woman, but didn't know there was a boyfriend in the mix, too. I asked how that works and he jokes, "Keep them apart."
Michael's 19y/o and moved out to San Diego from North Carolina for school and work. The Southern manners surely show through between all the "thank you's" and politeness.
He's one of those exhibitionist guys who just gets off being watched. He had sex at a pool party while a bunch of people stood around to enjoy the show. You can tell he likes showing off and really works the camera while stroking his dick and spreading his ass cheeks. And he ends up blowing a big juicy load clear up to his chest!
Tags: Big Cumshot, Uncut, Hung, Blond