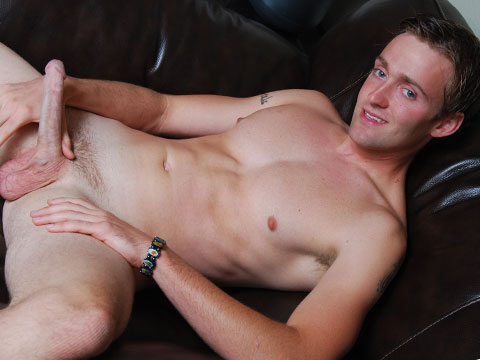 Watch the full scene:
Join Now!
Zack is Keenan's buddy who made his debut a handful of weeks ago. Of the two, Zack seems to be the kind of guy who pushes things to the next level. More of the instigator.
Zack is somewhat of a recent So Cal transplant. He's spent most of his life near the beach on the east coast and wanted to give this side of the country a try. He's been soaking up the local flavor, for sure. Including dropping his pants for one of the local porn sites. (wink)
He's got a big piece of meat swinging between his legs, so why not show it off? Apparently, his girlfriend knew he was coming over to rub one off, so I asked what she thought of it.
"She's... ummm," he hesitated. "We're still together so I guess it's working."
Zack had saved up a nice big load, and it shows! He closed his eyes and worked himself up to shooting streams of cum all over his stomach.