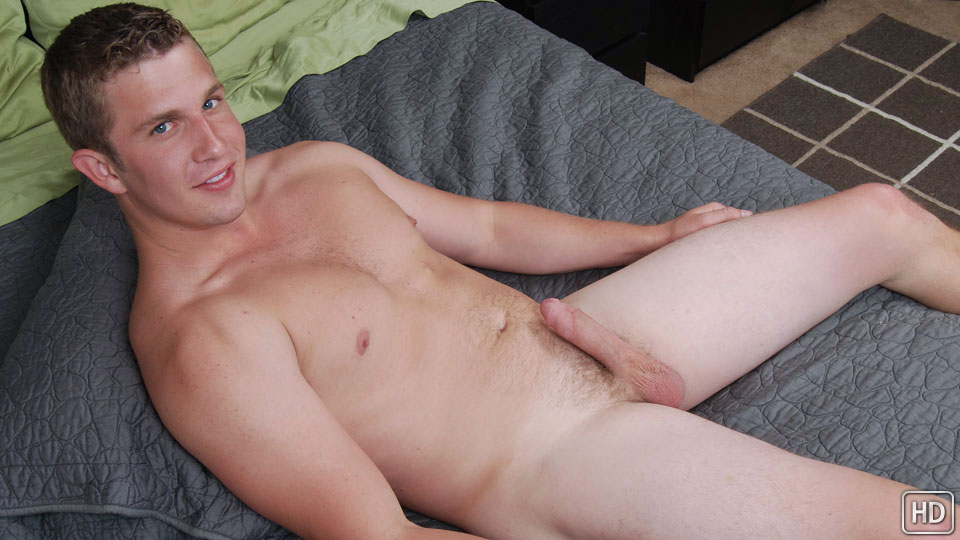 Watch the full scene:
Join Now!
I met Colin nearly a year ago and immediately handed him a card, asking if he'd ever thought about being in porn. The glimmer in his eyes was saying "Yes," but he said he needed to think about it. Well, flash forward to a few weeks ago and he finally decided to take the plunge!
Colin was a big jock through high school and, although he identifies as straight, I think there's a little curiosity in there. Apparently, once after a basketball game he and his teammates all decided to jerk off together in the shower. Talk about a bonding moment!
I figured Colin was going to be shy one. And, boy, was I ever wrong. When he unzipped his jeans to pull out his dick and it was already getting hard, I could tell we were going to be in for a treat.
Clearly, Colin was enjoying exploring his exhibitionist side. He played to camera perfectly. He definitely wasn't shy about flipping over to spread his cheeks and show off his meaty ass.
As Colin worked himself up to cumming, he kept looking into the camera lens as if knowing he was being watched was getting him off. He even had a little dialogue going, letting us know that he was getting close.
"Almost there...," he said with exasperated breath. "Almost..."
He let out one final gasp, "Oh, I'm gonna cum," and shot a creamy load halfway up his chest and all over his stomach.