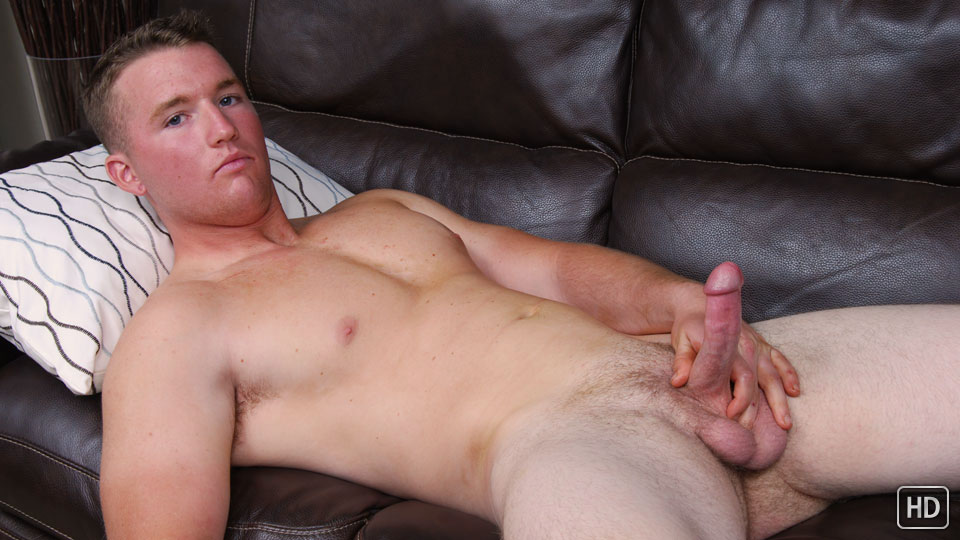 Watch the full scene:
Join Now!
Spence is a recent transplant to San Diego, courtesy of the Marine Corps. He's a 20 y/o straight guy who said he's been thinking about doing porn for a while, so when the opportunity came up he jumped at the offer.
When I met him, I took Spence for more of a football player, but he was an All-State champion swimmer in high school. He's been hitting the gym to beef up in the past couple years and has legs thick as tree trunks.
Spence seems to like have the cameras pointed at him. I would have never guessed it was his first time taking his clothes off for the world to see. He puts on one steamy show.
Being an ass guy, I couldn't wait to see him show off his muscular butt. And he definitely didn't disappoint. In fact, Spence took advantage of being up on his knees to start thrusting his hips and fucking his fist.
Spence thought it might take him a few minutes to be able to cum since it was his first time jerking off in front of another guy, but he even surprised himself. He started stroking faster, let out a few deep moans and thick pulses of jizz ran down his cock, onto his pubes.
Tags: Muscular