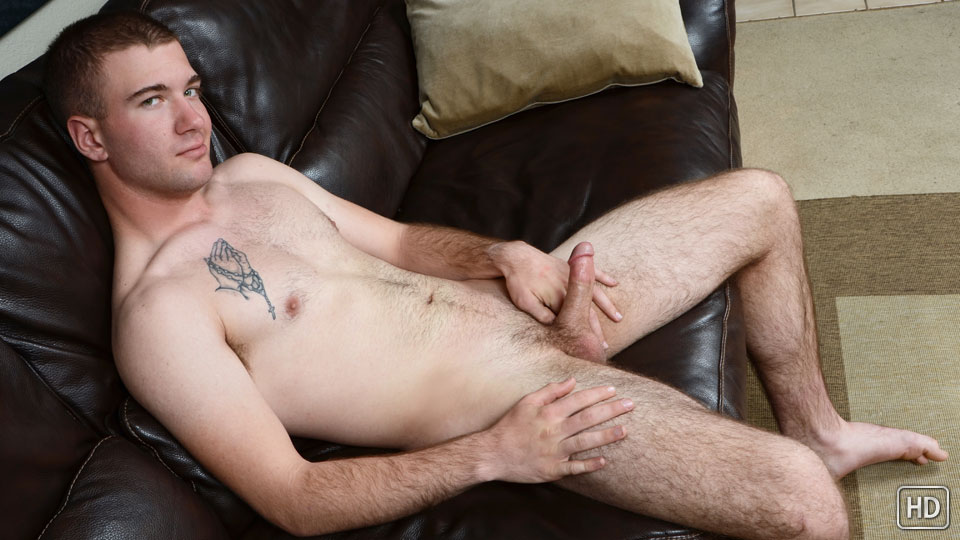 Watch the full scene:
Join Now!
19y/o Lance was recently stationed here in San Diego at one of the Marine bases. A mutual friend had met him and asked if he'd ever considered doing porn. Lance was quick to reply, "Yes!"
Lance said it's something he's thought about for a while. "I mean, what guy hasn't fantasized about it?" he said evenly.
For a young guy, Lance is pretty hairy, especially from the waist down. He told me that girls sometimes give him a hard time about his furry ass which, I have to add, he has quite the bubble butt.
Lance didn't seem the slightest bit shy about showing off. Without much direction at all, he put on a great performance for his first time in front of the camera, rubbing his balls and keeping his cock primed for the close-ups.
He had taken a couple days off from masturbating so that he had plenty of spunk saved up. And it was an intense finale! Lance shut his eyes and buried his head into the pillow while pounding on his cock. "It's coming! It's coming!" he gasped right as a stream of cum shot out, nearly flying off the side of the couch.
And, as if once wasn't enough, Lance took a 10 minute break and got undressed to hammer out a 2nd cumshot while laying on the floor. Make sure to check out his "Round 2" video, too!
Tags: Hairy