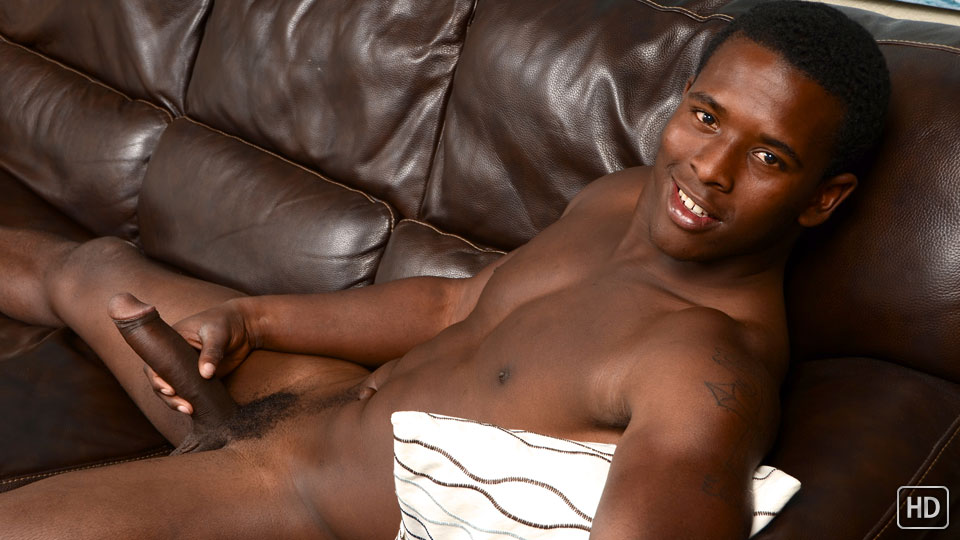 Watch the full scene:
Join Now!
Until now, the "record" for biggest cock on the site was held by Jesse who measured out an impressive 9 inches. Well, newcomer Heath is taking over that distinction with his 9 1/2 inch uncut monster.
Heath is a 22 y/o college football player who likes to mix up his free time by hitting the beach by day, and the San Diego club scene at night, soaking up all the local flavor. I saw him online one day and gave him the "how'd ya' like to do porn" line. Luckily, it was something he says he'd been thinking about for a while.
A bit of a comical guy, it was difficult to figure if Heath was nervous about his porn debut. I asked him how he was feeling about it.
"About as comfortable as you can be," he said with a big smile.
He certainly made an impression. (And not just when he dropped his pants for the first time!) Heath was determined to do his best, and, after a few minutes, really started eating up the attention of being on camera and letting out his inner porn star.
After showing off his incredible body, Heath lay back on the couch and worked himself to a hot finish. With his massive cock pumped to full capacity, he gasped as cum splattered across his stomach.