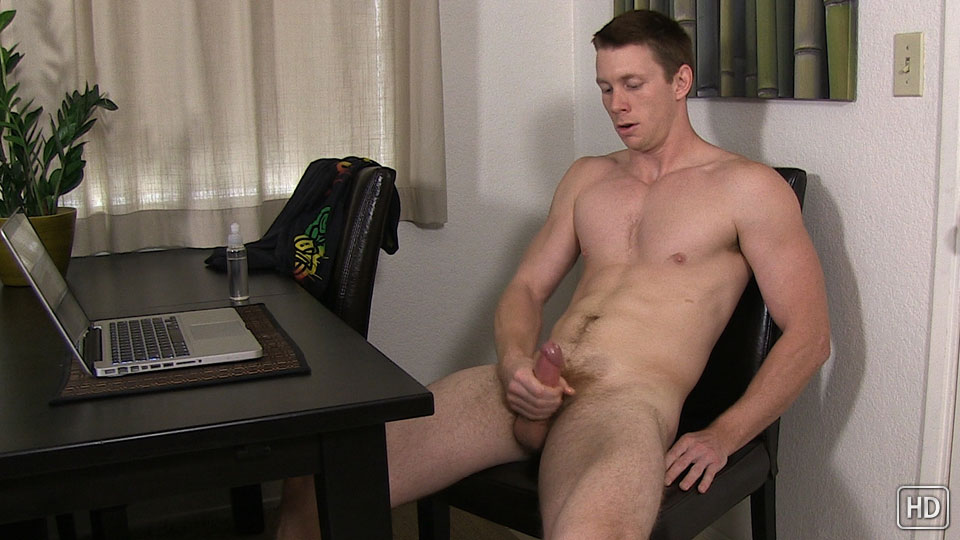 Watch the full scene:
Join Now!
Seth lives pretty close by, so when his roommate had out-of-town visitors it was a welcome relief to know he could swing by to get the poison out of his balls. And make some cash at the same time!
Seth shed his clothes within seconds and got right to work on his cock, making sure to check himself out in the cameras to make sure it was all in frame.
He must've had a lotta pent up energy. Seth's load shot clear off the side of him, landing 3 feet away on the floor.
"Can I come here everyday and do this?" Seth asked with a laugh.
I certainly wouldn't complain if he did!
Tags: Redhead/Ginger, Qwicky