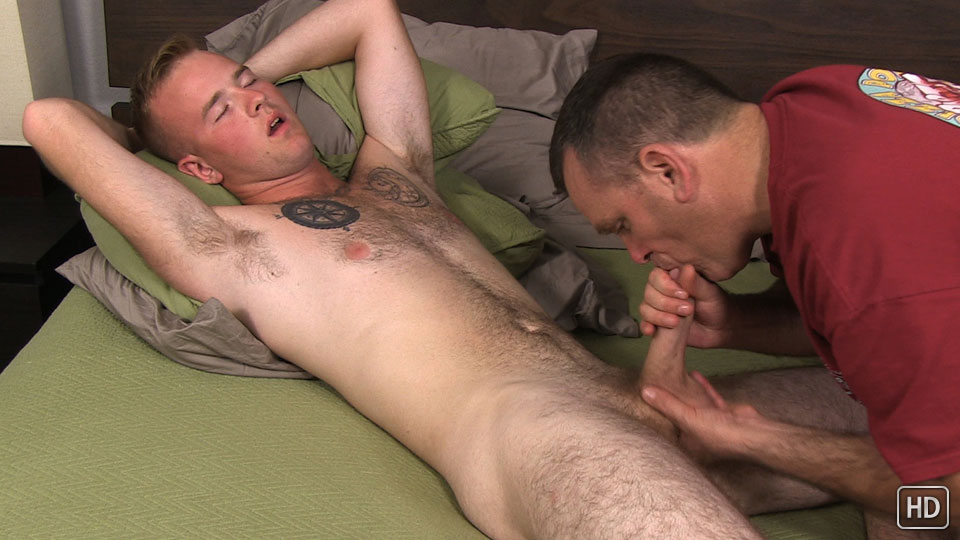 Watch the full scene:
Join Now!
Koury is a 19 y/o recruit who was a bit of surprise to me. When a friend told me that he knew someone who wanted to do porn and sent over Koury's pics, on outward appearances, I wouldn't have expected a few things about him.
For starters was his innocent smile. It belies the dirty little mind that was hiding behind it. Koury is somewhat of an aficionado when it comes to porn, being a fan for… well, a long time for someone of his age. You'll hear just how long he'd been wanting to do porn in the video.
The other thing I didn't expect was how hairy he was! It was especially nice to see that he didn't go through the rituals of trying to shave it all off. In fact, Koury just laughed a bit about his "hair-itage."
"It's the Scandinavian in me," he said with a shrug. "Why hide it?"
And then there's his dick: a solid 8 inches long and 6 inches around. I definitely didn't see that one coming. Of course, I had to pull out the ol' measuring tape to get the "official" stats which is when a little surprise came for him.
Koury didn't flinch at all when I grabbed the lube and kept stroking him off. Far from it.
"Ya' know," he said after a minute, "I don't think a hand is going to do it."
Well, sometimes I have a tough job, but someone's gotta get things done. It took some work, but the intensity of Koury's finish was well worth it. And he wholeheartedly agreed with two thumbs up.