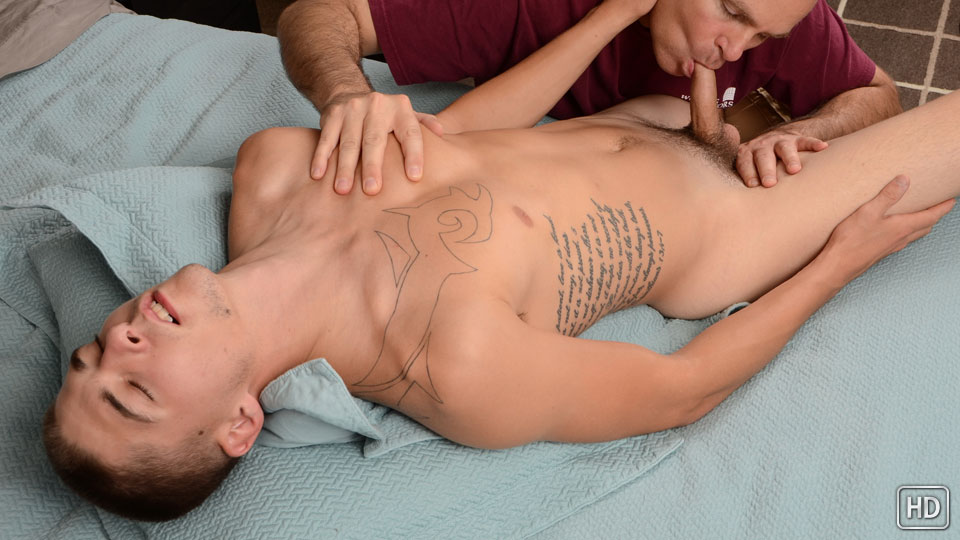 Watch the full scene:
Join Now!
Alec showed up for his BJ video with a few buddies. This meant two things: 1) his girlfriend still had no clue he was dabbling in gay porn, and 2) at least 3 of his buddies did.
Beyond his incredible ass and tasty uncut cock, that is what I love about Alec. He is the instigator to take the whole party up a notch and try to get his buddies on board for some experimentation, too.
That said, I knew there wasn't a whole lot that would shock him. Even when I lubed up and started finger fucking him while sucking his cock.
It seemed to surprise him with how good it felt, though. A few deep gasps and grabbing the back of my head to bury my tongue deeper in his hole sent a clear message. Without saying a word, Alec's response was, "Don't stop."
I'll admit that blowing an uncut guy can be tricky. Guys like Alec have a super sensitive head, so I couldn't just work the tip. A little coaching from him on what he liked, though, and we got a rhythm going.
"Yeah, right there," Alec gasped.
A few strokes later and 3 days worth of cum was dripping down his cock and the side of my hand.