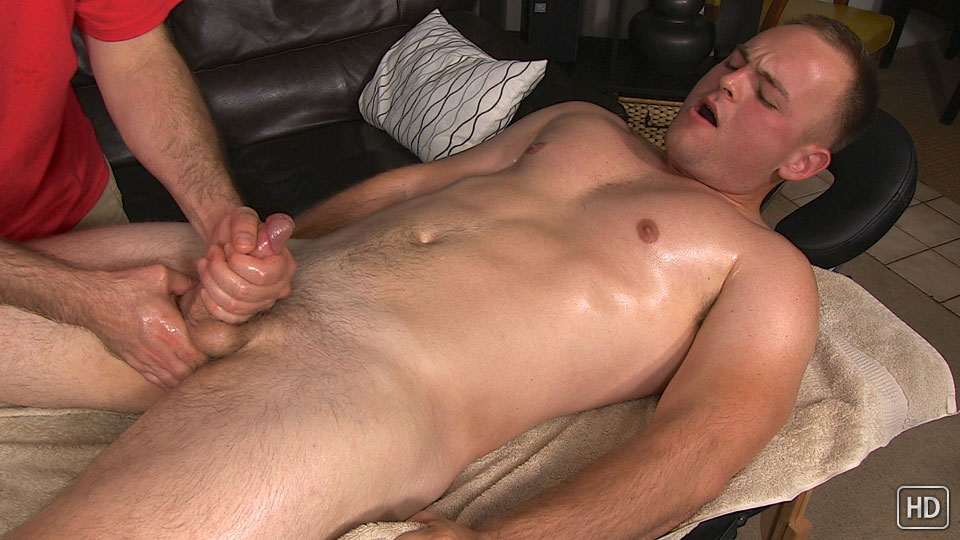 Watch the full scene:
Join Now!
As much as Cole enjoyed his porn debut last time, I was fairly certain that it was going to be his final curtain call, too. He was really worried that his GF would find the video and was very hesitant about taking the next step in his porn progression.
Alas, with enough egging from his buddies, Nevin and Alec, and maybe a sliver of intrigue, Cole came back for not only his first time doing anything with a guy, but his first time getting a happy-ending massage at all.
"Curiosity killed the cat," Cole said with a nervous laugh.
But satisfaction, especially in this case, brought him back.
I found the magic button when my hands moved down from Cole's back to spread his ass and start rubbing his hole. His cock was throbbing from between his legs.
When Cole flipped over, his dick was a ticking time bomb. I played the teasing game very carefully. Eventually, though, it was too much.
Cole opened his eyes suddenly. "Do I need to hold off or anything?"
Before I knew it, Cole was squirting cum clear up his stomach.