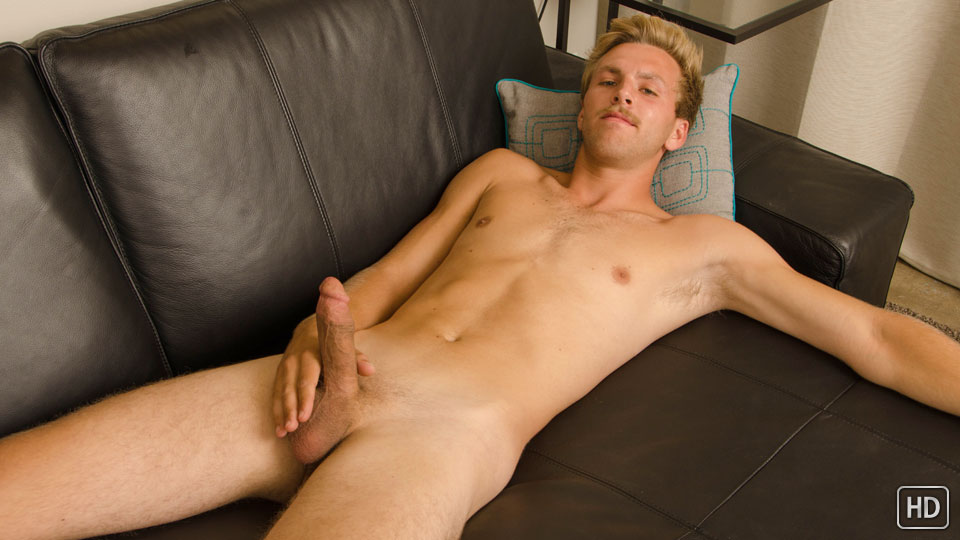 Watch the full scene:
Join Now!
Matthew had been curious about getting into porn for a while. He'd been told by a few girls he knew who do webcamming that he should give it a shot, but being an adrenaline junkie by nature, something told me that it didn't take much convincing to get him to send in an application. He admitted that his friends wouldn't be too surprised that he was getting naked for the world to see, knowing his wild streak.
He's a 23 y/o So Cal native. Tall and lean, he was a swimmer and on the track team growing up, but BMX cycling was (and still is) his go-to sport. Jerking off is up there as one of his hobbies, too, rubbing one out at least 2-3 times a day; 5 times didn't seem to be that out of the norm.
Matthew was nervous when he first showed up. Then seemed to relax during the photo shoot, only to get a little camera shy once the video cameras were pointed at him. It took him a minute to get his dick primed and a couple breaks to let him recharge it with some porn. But once he found his groove he was good to go. He wanted to make sure he was fully hard for the "official measurement," too, so I gave him a couple minutes to get it all the way up. Worth the wait -- it was easily 7" long and a thick 6" around.
Even though Matthew had saved up for a couple days, he was really working to get himself up to the finish line. It was hot to see his massive balls scrunch up as he closed his eyes and pounded on his cock. It was an intense build up to a gasping, creamy load that splattered across his leg and pubes.
Tags: Blond