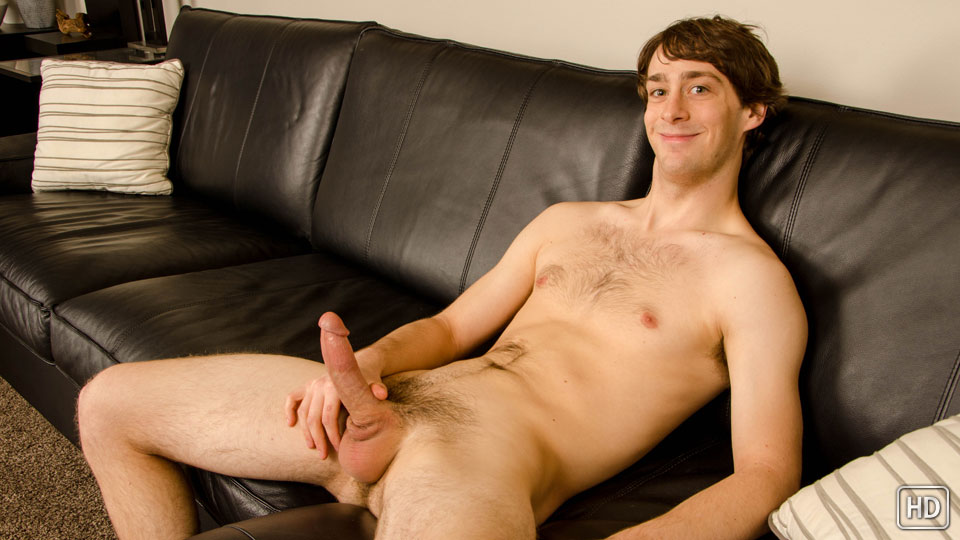 Watch the full scene:
Join Now!
Leif recently moved out to San Diego from a snowy part of the country with his girlfriend after graduating from college. He's loving the weather, but found that the rent was a little pricier than he'd expected. After running the idea by his GF, he started looking around for porn gigs to help make ends meet.
He was an inquisitive one who showed up with a bunch of questions about how the business works. Getting naked in front of the cameras seemed not to phase him much, focusing on more on making a good impression. He hadn't sent in nude pics, so when he dropped trou' and started getting hard, his 7-incher was doing just that.
Leif has a pretty active sex life, but managed to save up for a couple days. He asked a couple times during the photo shoot, "Do you want me to cum now?" Not yet, I had to remind him. So when he finally got the go-ahead, he was ready. Within a minute or two he was gasping and stroking out a well-earned load that splattered his abs.
Tags: Hairy