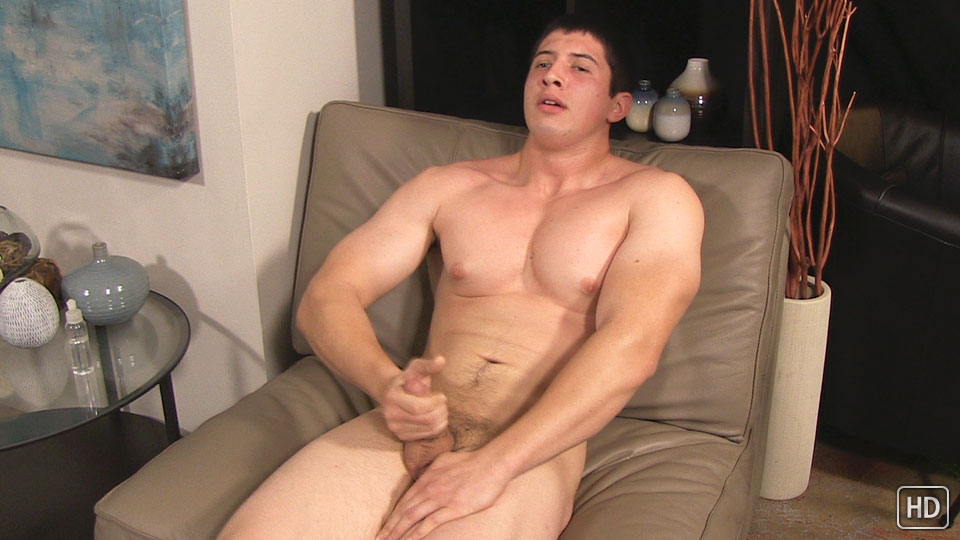 Watch the full scene:
Join Now!
Robert had fallen off the radar for a while, so I assumed he'd gotten over his "porn bug" and had moved on. But out of the blue he sent a text, recently, asking if he could do another video.
I'd asked him about doing a massage shoot last time, but, so far, has been one hard nut to crack. I figured it wouldn't hurt to get him back in for a "qwicky" shoot and see if he might upgrade to doing something more. Alas... not this time. He did seem a little more receptive, so I've got my fingers crossed that we'll be seeing him again.
Just watching this bull of a guy beat his meat is pretty hot, IMO. Still a little shy in front of the cameras, it takes him a minute to get fully charged up. But the intensity of his body language and face as he ramps up to the cumshot is off the charts. In a sweaty finish, Robert splattered his chest and abs with ropes of cum.
Tags: Big Cumshot, Muscular, Qwicky