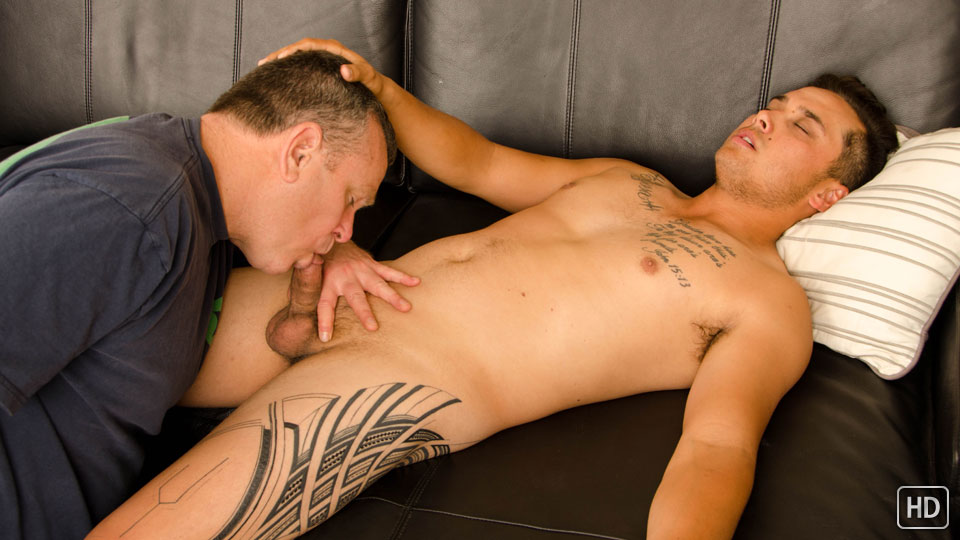 Watch the full scene:
Join Now!
Getting Allan back was a bit of a cat-and-mouse game. He'd already gotten a sample of getting his cock sucked during his massage shoot, last time. But committing to a blow job shoot took a minute for him to process. Some back-and-forth text messaging went by before, eventually, that wad of cash sounded pretty good for just laying back and getting a hummer.
This one started as a classic "deer in the headlights" shoot. Allan didn't seem to know exactly how to feel with a guy sucking on his knob at first. His cock was on board super quick, though. It only took a minute before Allan was right there, too, grabbing my head and thrusting his hips toward my mouth. Especially once he stood up; Allan started realizing that he could just go all out.
Allan wasn't so sure about getting his ass eaten, but I promised him I'd cut it out of the video if he didn't like it. Guess what? It didn't end up on the cutting floor after all. Big surprise... it felt way better than he expected.
All that pent up energy, plus having saved up for 3 days, left Allan with a hair-trigger cock. He got super close a few times earlier in the shoot. Pushing him over the edge was just the treat he (and I) had been waiting for. With a vocal grunt, Allan let me know he was about to cum and blew a well-earned load.
Tags: Oral