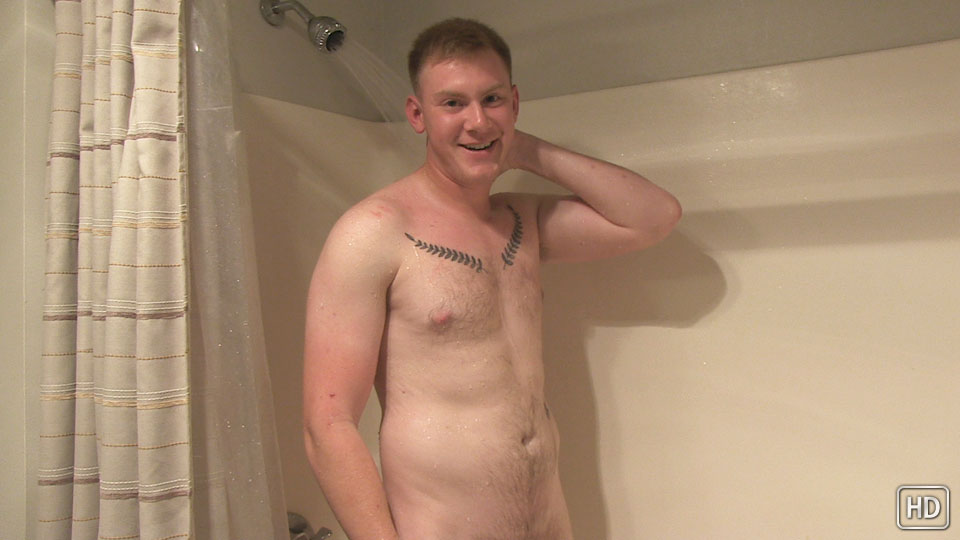 Watch the full scene:
Join Now!
After his massage shoot, Jared headed off to the shower to wash the cum and oil off his body. Of course, I didn't pass up an opportunity to get some behind-the-scenes footage.
Since last time, he'd told a few of his str8 buddies about doing porn. And had even gone so far to tell one of them he was doing gay-for-pay porn. Their reaction?
"Whoa, man. That's a little weird." But, Jared told him, "I'm getting paid pretty good, though."
That seemed to make things okay in their eyes. There were even a couple gay friends who he'd told and were anxious to see his videos.
I'm telling you, there's truth serum in the water here. I asked Jared what would be his ultimate fantasy porn shoot. You'll have to watch the video to hear what he said, but it was a little surprising.
Among the other topics touched on: his bubble butt, the girls who don't notice it and the one that does, his gay brother and the possibility that he might find Jared's videos, and what Jared thought about possibly taking the next step to get his first BJ from a dude.
Enjoy!
Tags: Hairy, Redhead/Ginger, Behind-the-Scenes