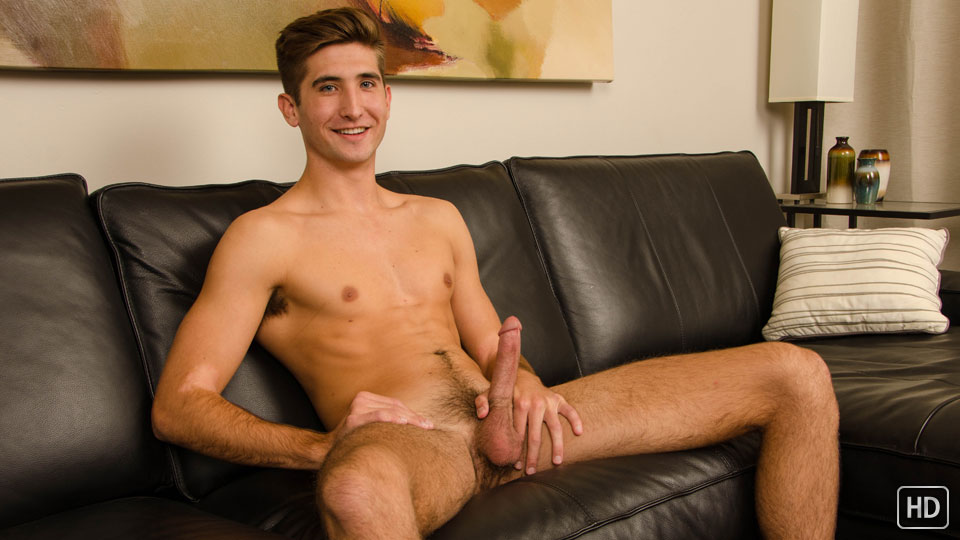 Watch the full scene:
Join Now!
Layton is a tall, lean 20 y/o going to one of our local colleges. He grew up in a nearby desert city, but said he wanted to move to San Diego because the weather is a little cooler and the girls are a lot hotter.
He'd been thinking about giving porn a shot for about a year, but only worked up the nerve to send in an application a few days earlier. Layton described himself as "the shy guy in class". He told nobody about his debut shoot - not his girlfriend, not the guys in his fraternity. He said they would probably be shocked to hear he'd done something like this.
Even though he said he was nervous, you wouldn't guess it. When shooting the photos, his dick was already hard by the time he first pulled it out of his jeans. And he only seemed to get turned on more when the video cameras came in for a close-up on his 7-inch rod.
After a couple days of not jerking off before the shoot, and the fact that he was so turned on being the center of attention, it didn't take long for Layton to work himself up to the grand finale. He was on the quiet side, but the cumshot didn't disappoint, leaving his abs covered in thick, white gobs of jizz.