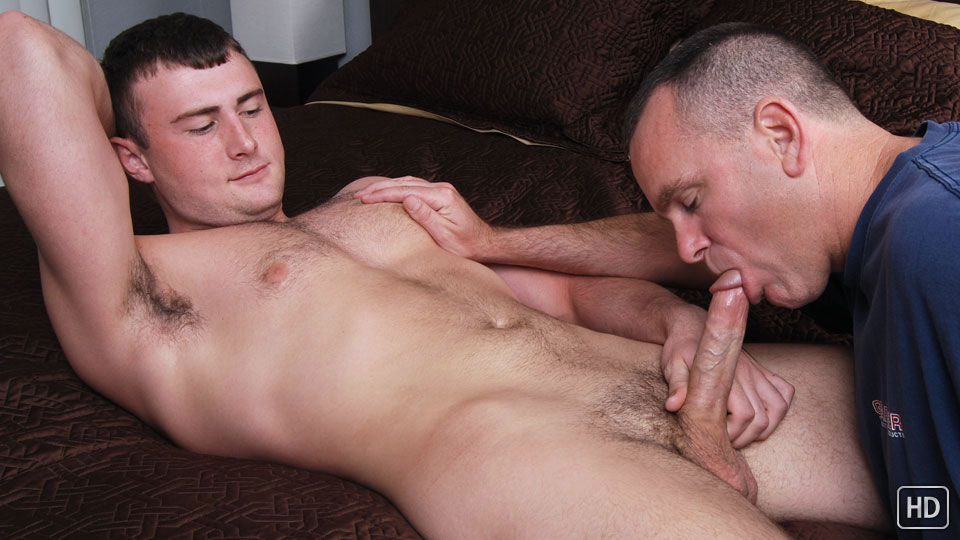 Watch the full scene:
Join Now!
It took Brody a while to finally decide to go for a blowjob. Time and quite a stack of cash. He was nervous enough getting his first handjob from a guy; getting his cock sucked was a whole new level he never imagined doing. And judging from his facial expressions, he wasn't any less nervous than last time.
I asked him if he liked getting head. He smiled slightly and admitted that he did. As I pulled his jeans down and wrapped my mouth around his shaft, it grew so fast that it didn't seem that getting head from a guy was going to be as awkward as he thought.
I took him by surprise and pushed his legs back to start licking his hole. When I got him up on all fours to rim his ass, Brody didn't make much noise, but it was clear from his hard cock that he liked that, too!
I had Brody stand up, and instinctively he grabbed my head and started pushing it down on his cock. That seemed to be the switch 'cos he took complete control at that point, using both hands to position my head and fuck my mouth like crazy.
Brody lay back on the bed and slowly grew more and more intense as I worked him closer to the edge. His facial expressions were priceless. Out of nowhere, Brody grabbed my shoulder telling me, "You better pull out!" And with a few more strokes he shot a rope of cum that landed 4 feet off the side of the bed!