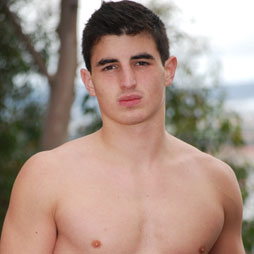 Age: 19
Height: 6'
Weight: 190
Shoe: 10 1/2
Cock: 6 1/2" x 5 1/2"
Orientation: Straight
If Chance went to my college, I'd have a hard time focusing on schoolwork. He's a young and confident guy who I'm sure turns plenty of heads around campus.
And, luckily, he doesn't mind if people check him out. Seems to enjoy the attention, in fact!
I'm not sure how far things will progress beyond him doing solo work, but we'll see. He's definitely a welcome addition to the SW roster.
Tags: Muscular
Videos
Photos
Bonus Scenes