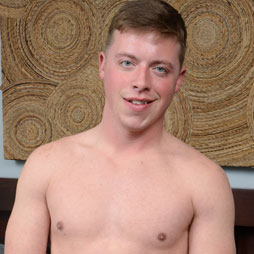 Age: 22
Height: 5'9"
Weight: 195
Shoe: 12
Cock: 8" x 6"
Orientation: Straight
When I first met Reed, I wasn't sure what he was going to be like in front of the camera. Little did I realize he LOVES to show off. I'm not who was more turned on during his shoot: him or me.
On top of just liking the camera's attention, Reed is kind of the whole porn package wrapped up in one guy: nice body, big dick, and HUGE cumshot. I am soooo crossing my fingers he'll be coming back again. And again. And again.
Videos
Photos
Bonus Scenes